Sizes and Colors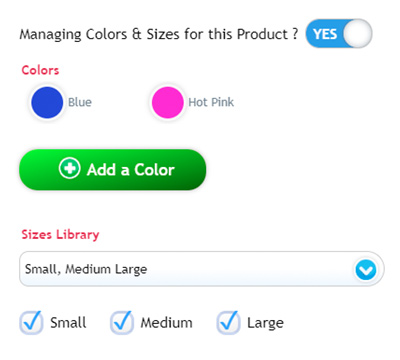 Sizes and Colors You sell clothing, shoes, linen or any product with sizes and in different colors. The other companies will talk about variants because they don't really understand your business. We speak sizes and colors fluently. Create your sizes from our ready to use libraries and select your colors from our palette, in no time.

Et Voila! Only one product and you have your stock levels by size and by color and get their exact location in your warehouses. Best of all, you can even create discounts and BOGO on a specific size and/or color.

The analytics will give you, "Best Sellers", broken down per colors and sizes to feed your buyers with real insights, to better understand trends and forecast new collections.