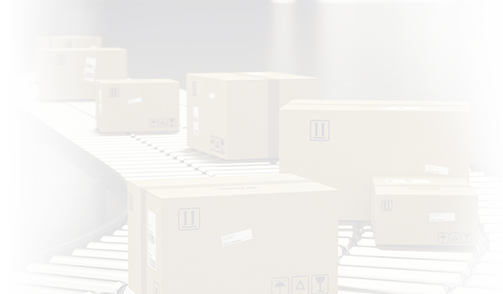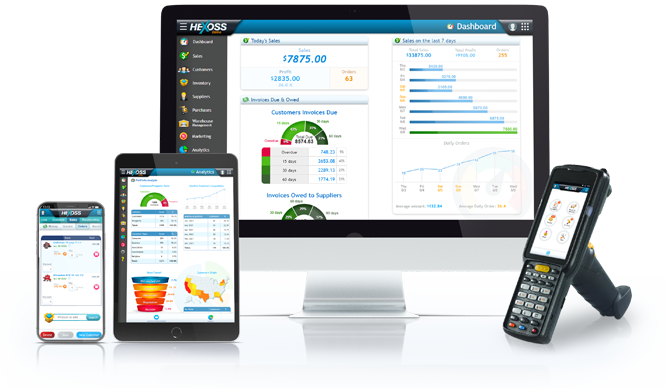 Inventory & Warehouse
managed faster, smarter and
easier from anywhere.
Overview
When cutting edge technology becomes so easy to use
that it seems to work on its own.
Sell from Anywhere
Grab your favorite connected device
and you are ready
to make sales.

Inventory Management
Improve visibility and control across your multiple warehouses,
in real time.

Warehouse Management
Streamline all your processes with a Smart Warehouse Management solution 100% paperless.

Purchasing
Benefit from forecast and automation and speed up your purchases.

Relationships
Customers & Suppliers with a complete Relationship Management.

Marketing
Boost your sales and fidelize your customers.

Analytics
Get the best insight to make smart decisions and lead ahead of your competitors.
Why Hexoss?

Boost your bottom line
Reach 100% accuracy on your fulfillment and avoid costly mistakes,
Reduce your operating and labor cost,
Increase your productivity.

Smart by design
Inventory accuracy and tracking in Real Time,
Process automation and optimization,
Forecast and Deep Analytics,
Workforce management assisted,
100% Paperless.

Get your whole business in your pocket
On any device from anywhere,
No app installation needed,
100% of features available on any device.

Really easy to use
User friendly with high user adoption,
No excessive and boring training.

Increase your revenue
Sell more with integrated Marketing features,
Showcase your catalog with HD Photos,
Target your inactive clients.

No contract, no commitment.
Pay Month to Month, no annual contract,
US based support and customer service,
Stay with us only because we provide you complete satisfaction.

Grows with you
Set up new users in minutes from anywhere,
Add new warehouses or stores in no time.
Now you get it!
No more hassle, you just found the solution.

21550 Oxnard St.
Woodland Hills,
CA 91367
© - Hexoss Inc.
All right reverved.

Product


Company