High Quality Photos Management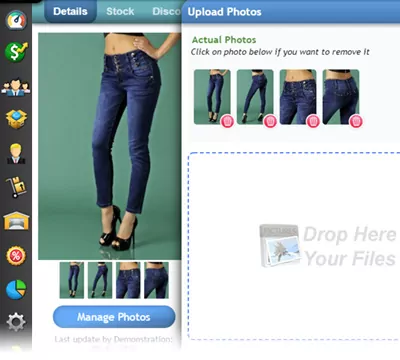 High Quality Photos Management
Upload unlimited HQ Photos, automatic resizing and optimization. No skill required, no photo editing. Just drag and drop your files. We'll take care of the rest and will produce a professional result.
Plus, your
eCommerce website powered by Hexoss
will be automatically updated with zero effort. Your visitors will enjoy high quality ' complete with a zoom feature, fast loading, and seamless browsing experience - even from their mobile devices.
Continue ➜